Call for Papers
Held in collaboration with:
ENCUENTRO NACIONAL DE COMPUTACIÓN
ENC 2021
August 9th - 11th, 2021
The First International Workshop on Semantic Technologies (IWoSemTech), co-located with the Encuentro Nacional de Computación (ENC 2021) is aimed to bring together researches, developers and practitioners involved in the research area of Computer Science, Semantic Web, Knowledge Engineering, Linked Data, Intelligent Systems, Ontologies, among others.
The aim of this workshop is to collect and consolidate innovative and high-quality research contributions regarding to semantic Web-based applications applied to different disciplines such as Artificial Intelligence, Database Management, Knowledge Representation and Engineering, Natural Language and Processing, Cloud Computing, Social Web, Web Science, among others. This workshop aims to provide insights on the recent advances in these topics by soliciting original contributions in the form of conceptual frameworks, strategies, techniques, methodologies, informatics platforms and models that are part of Semantic Technologies for developing Intelligent Systems.
This track offers the possibility collect and consolidate innovative and high-quality research contributions regarding to Linked Data (Linked Open data), Intelligent Systems and semantic Web-based applications applied to different disciplines such as Artificial Intelligence, Database Management, Knowledge Representation and Engineering, Natural Language and Processing, Cloud Computing, Social Web, Web Science, among others. This track aims to provide insights on the recent advances in these topics by soliciting original scientific contributions in the form of theoretical foundations, models, experimental research and case studies for developing semantic Web-based applications.
Applications of Semantic Technology
Big and Open Linked Data (BOLD) applications
Extraction, linking and integration of Linked Data
Knowledge Acquisition
Knowledge Acquisition & Representation
Knowledge Graphs
Linked Data (Open Data)
Natural Language Processing and Information Retrieval using Semantic technologies
Ontology Alignment (Ontology Matching)
Ontology Engineering (Ontologies, vocabularies and ontology design patterns)
Ontology Learning and Population
Ontology Matching and Alignment
Ontology Sharing and Reuse
Reasoning and Inference Techniques for SW Languages
Scalable Reasoning
Searching, browsing and analytics on semantic datasets
Security and Trust Models for Semantic Web
Semantic Web Mining
Semantic Web Semantic Integration of heterogeneous data sources
Semantic Web Services
Sematic-Based Recommendation System
Social Semantic Web and Web science
Visualizations and user interfaces for ontologies and Linked Data
Web mining and Web search systems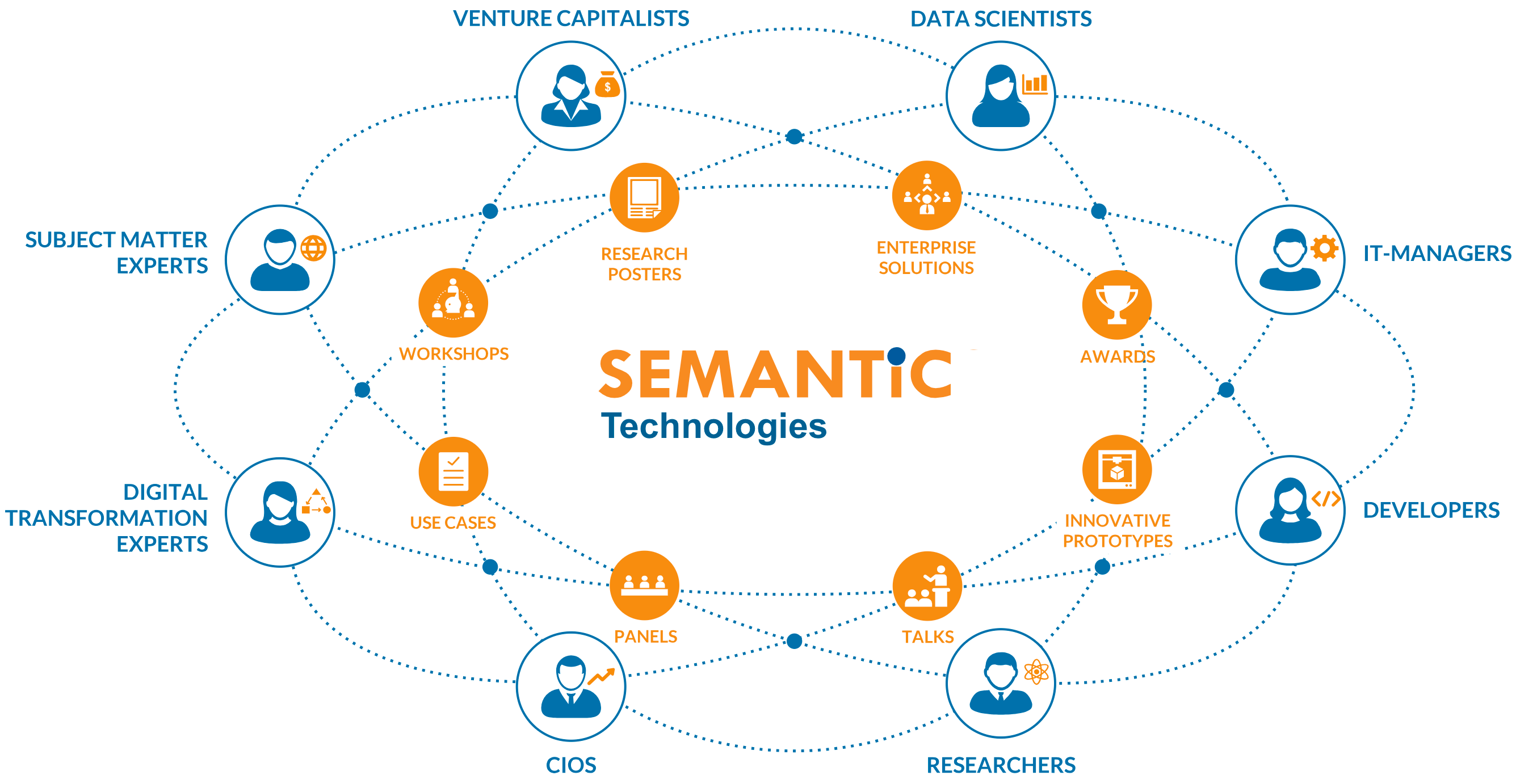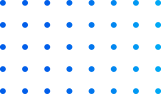 Submission Guidelines
Interested parties are invited to submit a technical paper. The paper title, as well as the abstract, has to be written in English, and the body of the paper either in English or Spanish. The length is limited to 8 pages using the IEEE templates found at TBD.
The authors must send their contributions through the easychair platform https://easychair.org/cfp/ENC2021.
Please contact any of the workshop organizers in case you have any doubt or problem with electronic submissions .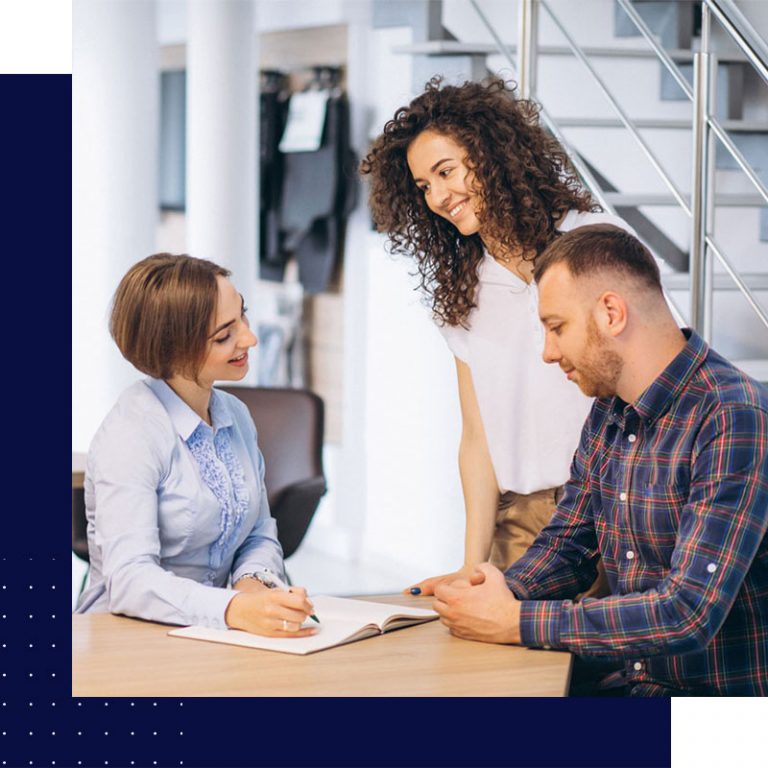 keynote Speakers
Dr. José Alberto Benites Andrades: Semantic Technologies applied to Social Network Analysis using Data Mining and Natural Language Processing.
BIOGRAPHY
José Alberto Benítez Andrades Ph.D. was born in Granada, Spain, in 1988. He has received his degree in Computer Science from the University of León, and the Ph.D. degree in Production and Computer Engineering in 2017 (University of Leon). He was part time instructor who kept a parallel job from 2013 to 2018 and since 2018 he works as an assistant professor at the University of Leon. His research interests include artificial intelligence, knowledge engineering, semantic technologies. He was a recipient of award to the Best Doctoral Thesis 2018 by Colegio Profesional de Ingenieros en Informática en Castilla y León in 2018. He is co-author of more than 25 publications in high impact scientific journals and more than 20 international conferences. In relation to teaching, he has taught more than 1000 hours of classes in different subjects related to internet services, web applications, databases, knowledge engineering, programming and artificial intelligence.
CONFERENCE SUMMARY
In recent years, social network theory and social network analysis (SNA) methods have been applied to different fields, including public health. SNA experts need to perform a series of steps to obtain the final metrics by which to draw their conclusions. These steps are time-consuming and, if done manually, can lead to a number of errors and misleading results. In this lecture we present a multi-domain knowledge model capable of automatically obtaining data and performing different social network analyses in different domains, without errors, guaranteeing the obtaining of valid conclusions similar to those reached by an SNA expert. In addition to this, different data mining techniques are shown that allow obtaining information from different social media for its subsequent pre-processing and integration in the creation of predictive models in a real use case on mental illnesses. After this, the results obtained from applying different natural language processing (NLP) techniques and the future of predictive models using semantic technologies will be mentioned.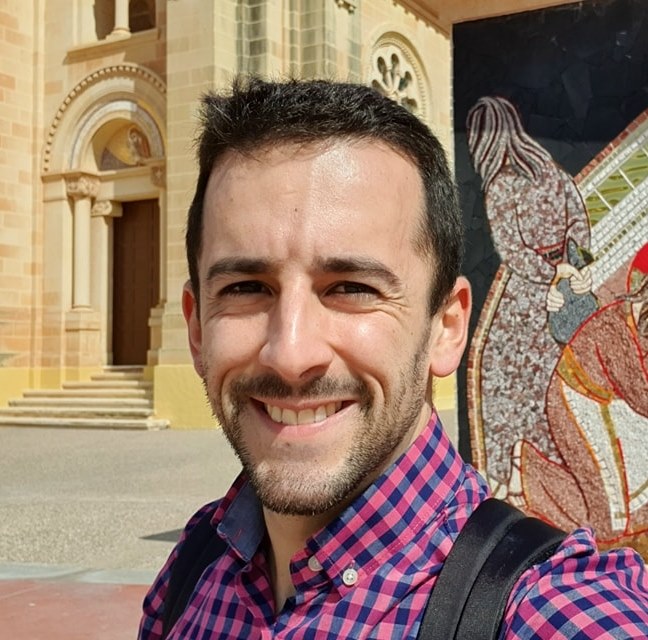 Dr. Jose María Alvarez Rodríguez: Engineering 4.0: addressing the Digitalization of Engineering through semantics.
BIOGRAPHY
Dr. Jose María Alvarez Rodríguez is Master of Computer Science (2007) and Bachelor of Computer Science (2005) by the University of Oviedo. In June 2008 he was rewarded with the "Best Final Degree Project in Computer Science" by the Official Association of Computer Engineers of Asturias (Spain) thanks to this project "Activation of concepts in ontologies through the Spreading Activation Technique". From 2005 to 2010 he worked at the R&D Department in the Semantic Technologies area within CTIC Foundation, more specifically he has worked in projects related to semantic web services, rule based systems, cloud computing, search systems, linked data, etc. He has also participated in more than 30 research projects in different competitive programmes, At the same time he held a position as part-time Assistant Professor from 2008 to 2012 at the Department of Computer Science within the University of Oviedo. He also worked in the WESO Research Group (University of Oviedo) and holds a PhD about e-Procurement and linked data: MOLDEAS-"Methods On Linked Data for E-procurement Applying Semantics" supervised by the Prof. Dr. José Emilio Labra Gayo. He is the author of more than 60 publications and other research works in the main international venues and impact factor journals in which he also participates as reviewer, editorial board member and guest editor, e.g. Journal of Computers in Industry. In 2012, he was also rewarded with a HPC2-Europe Transnational Access Programme grant at SARA (Netherlands), hosted by the ISLA research group leaded by Prof. Marteen De Rijke at the University of Amsterdam. From January to August 2013 he held a position as Marie Curie Research Fellow (Experienced Researcher) at SEERC (Thessaloniki, Greece) within the RELATE-ITN FP7 project researching in "Quality Management in Service-based Systems and Cloud Applications". Currently, he is Associate Professor within the Deparment of Computer Science at the Carlos III University of Madrid. In the meantime he is part of the research group "Knowledge Reuse" (at the same University) leaded by Prof. Dr. Juan Lllorens.
CONFERENCE SUMMARY
The Digitalization of Engineering (DE) is gaining momentum in the Systems and Software Engineering discipline with the aim of shifting the paradigm to design and operate cyber-physical systems like autonomous cars. This new engineering environment comprises multiple engineering disciplines, people, processes, methods and tools. Modeling, simulation, digital twins, etc. are becoming a cornerstone to improve the engineering practice and build a collaborative engineering environment. In this context, the use of semantics is critical to manage and exploit the implicit knowledge embedded in the system artifacts like requirements or models. In this talk, some of the main challenges in the Engineering 4.0 arena will be outlined through practical examples. Afterwards, use cases and real word examples of the application of semantics to the system life cycle are also presented to show how the engineering practice can be improved. Finally, some conclusions and future directions will be alsocommented.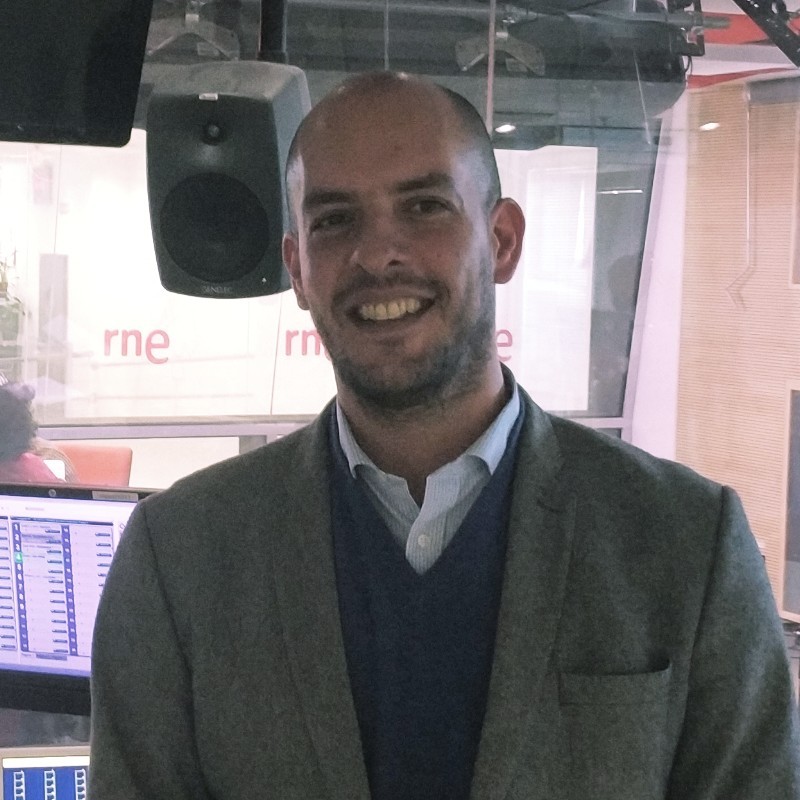 More Information
More information
The workshop will be held in collaboration with ENC 2021 that will take place this year on August 9th - 11th, 2021. This year, the ENC 2021will be held virtually and the host institution is the ENES-Morelia UNAM in conjunction with the Universidad Michoacana de San Nicolás de Hidalgo.
Information regarding costs, travel and accommodation can be found in the ENC 2021.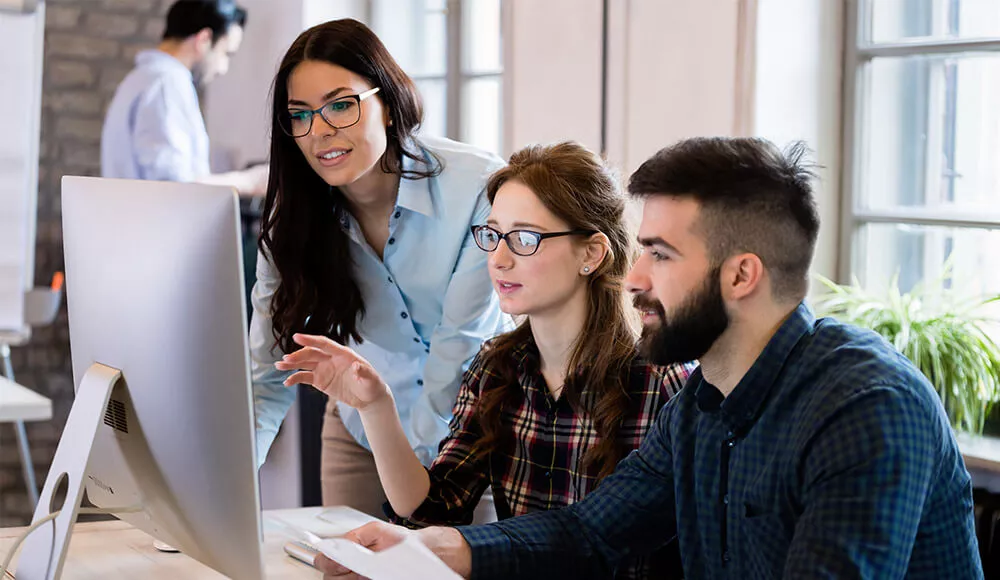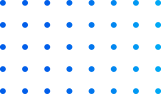 Alejandro Rodríguez González, Universidad Politécnica de Madrid, Spain
Antonio Pareja-Lora, Universidad de Alcalá, Spain
Asdrubal López Chau, Universidad Autónoma del Estado de México, Mexico
Gandhi Samuel Hernández Chan, CONACYT-Centro de Investigación en Ciencias de Información Geoespacial-Laboratorio Nacional de Geointeligencia, Mexico
Giner Alor Hernández, Tecnológico Nacional de Mexico/ IT Orizaba, Mexico
Inmaculada Alvarez de Mon Rego, Universidad Politecnica de Madrid, Spain
Jezreel Mejía Miranda, Centro de Investigación en Matemática, A.C. (CIMAT), Mexico
José Luis Sánchez Cervantes, CONACYT-Instituto Tecnológico de Orizaba
José María Álvarez Rodríguez, Universidad Carlos III de Madrid, Spain
Juan Miguel Gómez Berbis, Universidad Carlos III de Madrid, Spain
Liliana Ibeth Barbosa Santillán, Universidad de Guadalajara, Mexico
Lisbeth Rodríguez Mazahua, Tecnológico Nacional de Mexico/ IT Orizaba, Mexico
Luis Omar Colombo Mendoza, Tecnológico Nacional de Mexico/ IT Teziutlán, Mexico
Luis Rolando Guarneros Nolasco, Tecnológico Nacional de Mexico/ IT Orizaba, Mexico
Maria del Pilar Salas Zarate, Tecnológico Nacional de Mexico/ IT Teziutlán, Mexico
Maria del Socorro Bernardos Galindo, Universidad Politecnica de Madrid, Spain
Mario Andrés Paredes Valverde, Tecnológico Nacional de Mexico/ IT Teziutlán, Mexico
Pablo López Ramírez, Centro de Investigación en Ciencias de Información Geoespacial, Mexico
Rafael Valencia García Universidad de Murcia, Spain
Ricardo Colomo Palacios, Østfold University College, Norway
Viviana Yarel Rosales Morales, Universidad Veracruzana, Mexico